Terms of Use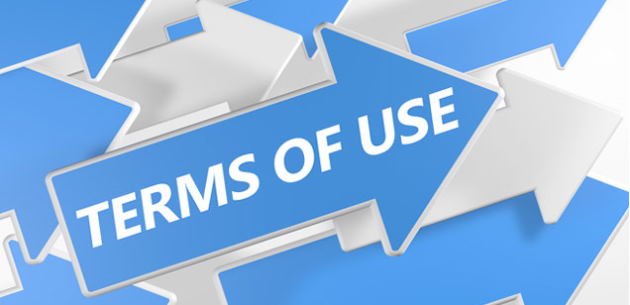 These Subscriber Terms and Conditions (these "Terms") govern the use by subscribers ("you" or "your") to either or both of our Services, as defined below, which are published by Oxford Princeton ("we", "our" or "us") and made www.oxfordprinceton.com and any of our other websites that link to these Terms (the "Sites").
1. Acceptance of Terms; Modification of Terms
By using any of our Services, you agree to comply with these Terms. PLEASE READ THESE TERMS CAREFULLY BEFORE USING OR SUBSCRIBING TO OUR SERVICES. If you do not agree to these Terms, please do not use our Services. Our Services include information delivered via free content made available on or through our Sites (the "Free Service") and premium content which you pay for through a subscription (the "Paid Service"). The Free Service and the Paid Service are collectively referred to herein as "Service" or the "Services." We may revise these Terms from time to time. If we change these Terms, a link to the revised version will be posted on the Sites and the effective date will be noted at the bottom of the Terms.  You should review the Terms periodically for changes.  Your use of the Services after such changes to the Terms signifies your acceptance of the revised Terms.
2. Right to Use Services
Parts of the Sites, including parts relating to the Paid Service, may be accessed only with a User ID and Password. YOU AGREE THAT SUCH ACCESS TO THE SITES OR THEIR CONTENT WILL BE LIMITED TO THE NAMED USER(S) ONLY. YOU AGREE FURTHER THAT YOU WILL NOT, UNDER ANY CIRCUMSTANCES, ALLOW YOUR USER ID OR PASSWORD TO BE USED BY ANY OTHER PERSON. "Named User" means the identity of the person that is provided to us as the subscriber to any of the Sites.
3. Important Disclaimers Related to our Services
a. Accuracy of Information Cannot be Guaranteed
Although this material is based upon information that we consider reliable and current, we have not verified this information and do not represent that this material is accurate, current or complete, and it should not be relied upon as such. The opinions expressed in such publications are those of the publisher and are subject to change without notice. The information in such publications may become outdated, and we have no obligation to update it.
b. Compensation For Endorsing Products or Services in Publications, "Affiliate" Relationships
We regularly review or endorse products or services sold by other companies. In most cases, we have established a financial relationship with those companies and are given a commission or reimbursement on sales we generate. Company policies are in effect that attempt to avoid changes to the price or quality of goods and services provided as a result of these relationships. While we value our subscribers' trust and endeavor to only endorse products and services we believe in, you are responsible for performing your own due diligence and evaluating whether such products or services are right for you.
c. Ownership of Securities Described in Our Publications
Corporate policies are in effect that attempt to avoid potential conflicts of interest, and we endeavor to resolve conflicts of interest that do arise in a timely fashion.
d. Content Not to be Construed as Personal Investment Advice
The material published as part of the Services has been prepared for informational purposes only without regard to your individual investment objectives, financial situation or means. Information published as part of the Services is not intended to constitute individual investment advice and is not designed to meet your personal financial situation. The material is not to be construed as an offer to buy or sell, or the solicitation of an offer to buy or sell, any security, financial product or instrument; or to participate in any particular trading strategy in any jurisdiction in which such offer, solicitation or trading strategy would be illegal.
e. No Determination of Suitability Made; Not All Risks Disclosed; Private Advisors Recommended
The fact that we have made information available to you through the Services is neither a recommendation that you enter into a particular transaction nor a representation that any investment described in the Services is suitable or appropriate for you. Many of the investments described by our Services involve significant risks, and you should not enter into any transactions unless you fully understand all such risks and have independently determined that such transactions are appropriate for you. Any discussion of the risks contained herein with respect to any product should not be considered to be a disclosure of all risks or complete discussion of the risks which are mentioned.
4. Our Proprietary Rights
The Services and the content distributed through the Services, as well as all copyright, trademark and other rights therein, is the property of Oxford Princeton. You acknowledge and agree that you do not acquire any ownership rights by using the Services. You agree that you will not copy, republish, upload, post, transmit, distribute, sell or otherwise send to others via email or any other medium any content made available through the Services. No portion of any publication made available through our Services may be extracted, summarized or reproduced without permission of Oxford Princeton.  Nothing contained herein shall be construed as conferring any license or right under any of our copyrights, trademarks or other rights. Unauthorized use, reproduction or rebroadcast of any content of our Services, such as communicating investment recommendations in such Services to non-subscribers in any manner, is prohibited and shall be considered an infringement and/or misappropriation of our proprietary rights. Modification of the content or use of the content for any purpose other than your own personal, noncommercial use is a violation of our copyright and other proprietary rights, and can subject you to legal liability.
5. Termination of Your Subscription
We hope that you will be fully satisfied with our Services. The following terms apply in the event that you would like to terminate your subscription to our Services:
a. Free Service Publications
You may terminate receipt of any of our Free Service publications at any time by sending us a request to remove yourself from the relevant distribution list. Every email notification you receive will include a link for you to remove yourself from the distribution list.
b. Paid Service Publications
Our Paid Service publications generally come with either a limited-time money back guarantee or allow you to recover a portion of your purchase price. The term of the guarantee varies with each offer, and it is your responsibility to understand and comply with the offer terms prior to subscribing. If for any reason during your trial period, you are not satisfied with such Paid Service publications, you may cancel your subscription by contacting us within such trial period and you will either receive a full refund for your subscription or a partial refund of your purchase price depending on the terms of the offer. After your trial period, you may still cancel your subscription and receive a pro-rated refund for all undelivered issues.
c. Our Right to Terminate your Subscription.
We reserve the right to terminate your subscription to any of our Services at any time in our sole discretion. If we do so, we will promptly refund to you a pro-rated refund of the amount of the subscription payments you previously paid which relate to the remaining subscription period. Termination of your subscription to any of our Services may result from your violation of these Terms or any unauthorized use or reproduction or rebroadcast of any of our publications or information contained in our Services, any infringement or misappropriation of our proprietary rights, or any other reason determined in our sole discretion. You agree that if your account is terminated by us for these reasons, you will not attempt to establish a new account under any name, real or assumed.
6. Additional Terms Applicable to User Contributed Content
Our Services may include comments, articles and other content which have been contributed by you or other third parties ("User Contributed Content"). You agree to be personally responsible for any User Contributed Content you submit to us and you agree to comply with the following additional terms applicable to User Contributed Content.
a. Acceptance
Your submission of User Contributed Content constitutes your acceptance, without modification, of these Terms. If you do not agree with these Terms, you should not submit User Contributed Content.
b. License
By posting or submitting content to us, you grant us a non-exclusive, worldwide, perpetual, irrevocable, unrestricted, royalty-free, fully paid-up, transferable license, with the right to sublicense, use, copy, display and distribute such User Contributed Content, and to sell, modify, create derivative works from and/or to incorporate such User Contributed Content into other works in any form, medium or technology, whether now known or hereafter developed, in each case, for any purpose whatsoever, commercial or otherwise, without compensation to you. You agree to waive any moral rights that you may have to your User Contributed Content.
c. Conduct
When you submit any User Contributed Content to us, you agree to the following:
You agree to be personally responsible for your User Contributed Content and to communicate your comments and opinions in a lawful and respectful manner;
You agree that any User Contributed Content submitted by you does not defame any person or violate or infringe the intellectual property rights of any person including, without limitation, trade secrets, confidential information, copyrights, trademarks, patents, rights of publicity or any other proprietary rights;
You agree not to submit any User Contributed Content which contains advertising, promotional materials or any solicitation of products or services without our prior written consent;
You agree to submit User Contributed Content that is related to the subject matter of the Site and that complies with applicable law;
You agree not to impersonate any person or entity, or falsely state or otherwise misrepresent your affiliation with any person or entity;
You agree not to submit any User Contributed Content that violates any local, state, national or international law, including but not limited to regulations of the U.S. Securities and Exchange Commission or other securities laws, any rules of any securities exchange, including without limitation, the New York Stock Exchange or The Nasdaq Stock Market or to engage in activity that would constitute a criminal offense or give rise to a civil liability;
You agree not to submit User Contributed Content which is abusive or harassing to any other person;
You agree not to submit any User Contributed Content which contains nudity, language or other material that may be considered "adult", obscene, indecent, objectionable or offensive;
You agree not to harvest, collect or store personally identifying information about other users of the Site or to otherwise invade anyone's privacy or disclose another person's personally identifiable information in your User Contributed Content;
You agree not to upload, post, email, otherwise transmit, or post links to any User Contributed Content that contains software viruses, worms, Trojan horses, time bombs, trap doors or any other computer code, files or programs or repetitive requests for information designed to interrupt, destroy or limit the functionality of any computer software or hardware or telecommunications equipment or to diminish the quality of, interfere with the performance of, or impair the functionality of the Site or any third party software, site, equipment or service;
You agree not to engage in any activity which may compromise the stability or availability of the Site or use the Site to compromise the availability or stability of any third party site or service;
You agree not to reverse engineer, hack, spam, block, disrupt, or otherwise change or alter, or attempt to change or alter, the Site; and
You agree not to circumvent any security measures or any payment collections methods employed on the Site or access the Site or submit User Contributed Content after your account, access or contributing privileges have been terminated by us.
7. International Use
Information published in connection with our Services may contain references to information and materials that are not appropriate or available in countries or regions outside of the United States. Those who choose to access the Services from other locations do so at their own risk and are responsible for compliance with local laws, if and to the extent applicable.
8. Disclaimer of Warranties
The Services and any content distributed through the Services is provided "as is" without representations or warranties of any kind, either express or implied.  To the fullest extent permitted by applicable law, we, our officers, managers, members, employees, affiliates and agents disclaim all warranties, express or implied, including but not limited to implied warranties of title, non-infringement, merchantability and fitness for a particular purpose or use, and all warranties relating to the accuracy or completeness of any information contained in the Services. Your use of the Services and the information contained therein are entirely at your own risk. No opinion, advice or statement made in our Services or otherwise shall create any warranty. Neither us nor our officers, managers, members, employees, affiliates and agents will have any liability, contingent or otherwise, to you or to third parties, or any responsibility whatsoever, for the failure to maintain your access to the Services, or for any interruption or disruption of such access. We shall have no liability, contingent or otherwise, to you or to third parties, for the correctness, quality, accuracy, timeliness, reliability, performance, continued availability, completeness or delays, omissions, or interruptions in the Services. Under no circumstances shall we be held liable for any delay or failure in performance or other default or damage where such has been caused by acts of nature, forces, or causes beyond our reasonable control including, without limitation, Internet failures, computer equipment failures, telecommunication equipment failures, electrical power failures, an act of God, war, major disaster, terrorism, third-party criminal acts, insurrection, riot, flood, earthquake, fire, strike, lockout or other labor disturbance, delay by carriers, shortage of fuel, power, materials or supplies, operation of statutes, laws, rules or rulings of any court or government, non-performance of third parties or any other cause beyond our control.
9. Miscellaneous
These Terms represent the entire agreement between you and us relating to your use of the Services and supersedes any and all prior or contemporaneous written or oral agreements on that subject between us. If any provision of these Terms shall be deemed unlawful, void, or for any reason unenforceable, then that provision shall be deemed severable from the remaining Terms and shall not affect the validity and enforceability of any remaining provisions. No waiver by either party of any breach or default under these Terms shall be deemed to be a waiver of any preceding or subsequent breach or default. We reserve all legal rights and remedies available to us.
10. Legal Notices.
You may contact us by calling our customer service center at 1-252-333-5208 or by writing to: Oxford Princeton, 2937 Yorkshire Circle Elizabeth City, NC 27909